I went to Rome with three other friends. I just got back last night. We spend seven days there and by the end of it I was ready to come back to Seville. I mean I loved it. Ten out of ten. Would go again. The Colosseum was great.
HOWEVER, the taxi's in Rome are disgraceful and the Italian government needs to crack down of the exploitation of tourists. Overall, fine. It was just the last day that we got into two taxis on separate occasions that didn't have meters in them. Warning to travelers, never get in a taxi if it doesn't have a meter. The first time the guy told us it was a fixed rate of 48 euros t get to the Vatican. And it is… if you're traveling there from the AIRPORT WHICH IS LIKE A HALF HOUR AWAY. Then went my friend handed him a fifty euro bill at the end of the trip, the… man… pocketed it, then quickly turned around with a ten in his hand and acted like we hadn't given him enough. Then he said it was a 45 euro trip. Notice how he told us two different things. It was 48 before and now 45. Dude couldn't get his lie straight apparently. The thing is, he was a big guy. Like the kind who could beat up a few lady-like girls from the states. And It happened really fast, so despite being like 90% sure he was a lier, I didn't say anything. Yeah for anxiety induced silence. Anyway, he very quickly hopped in his taxi and drove off after my friend handed him another 40 euros. P.S. He never gave her her change.
Oh, and then later: We hopped in a taxi right outside the Vatican. Right. Outside. The Vatican. And drove to the airport to leave. Mind you, I'd been cheated already once that day so I had my friend read the price info on the poster behind the drivers seat. Sure enough: 48 euros fixed price to the airport from inside the Aurelian Walls of Rome. Here's a picture of the area contained within he Aurelian Walls along with a big blue dot of where my friends and I picked up the taxi:
Now when we get to the airport, he tells us its 20 euros per person. Buddy I got a funny story for you. No it's not. So I told him, "Hey, isn't it a 48 euro fixed price from the Aurelian Walls to the Airport?" He, obviously not expecting this, goes, "Okay. Discount. Only 15 euros per person". Honestly I don't know if this one's just on me, but dang it I paid the sixty euros. Granted, what are you going to do, stand there and make a scene with a taxi driver who's already driven you to your destination when the police of Italy apparently don't give a rat's patooty about tourists?
Here's the thing: Italy knows what it is. People will come again and again to see the colosseum and the Vatican and all that good historical stuff. I did see it. It was gorgeous. But that's just it, despite being treated like a dumb American girl by these taxi drivers, despite being hassled at every tourist destination by over-priced tour group salesman, and despite the hostel staff claiming we needed to pay them another 98 euros when we'd already paid online the full price, I'd still go back. It's disgusting. And the police and Italian government do nothing to stop it.
Here's a graph listing government corruption across the EU from 2017.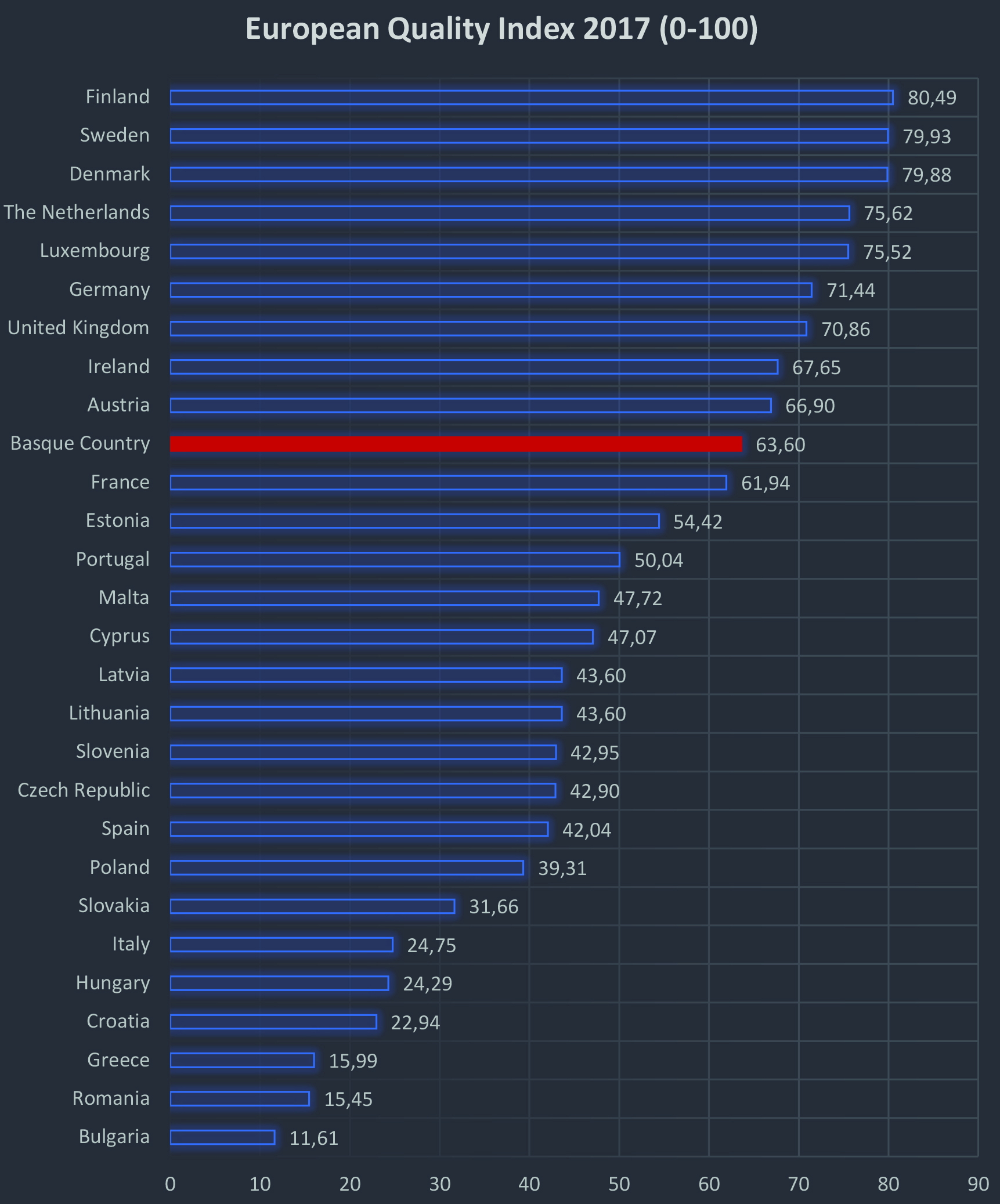 Congratulations Italy. Your government is worse than Spain's, and they're known for being corrupt. My university professor for Contemporary Spain class says it all the time. And yet you're even worse.
I'd like to take a moment to appreciate and highlight the Italians I encountered who were actually good:
The lady who sometimes was our hostel receptionist. You didn't sigh dramatically and tell us we better right a good review when we asked for extra toilet paper. Your coworker did. Also you always greeted us with a genuine smile. Thanks, that was really appreciated. Also your hair looked fabulous the every day. Keep living your life dear, you're doing great!
The server who waited on us at the restaurant across from the Basilica of Saint Mary the Major. You waited on us with unaffected enthusiasm and welcome. Thank you. The food was delicious. I never thought anchovies on a fried pumpkin flower would be good, but it definitely was. Your serving was so much better than that restaurant near the Vatican where all the waiters had a looked of strained irritation. Even the owners at that place looked like someone had put bowls of rotten cabbage under their noses. You on the other hand, you were rocking it. You reminded me of an enthusiastic kindergarten teacher on the first of school. You're pleasant attitude defines 'service with a smile'.
I want to emphasize that not all of Italy acts like a conniving pile of rats out to get tourists. Some people are honest and kind and do their jobs well. But shear amount of rude, pushy, and dishonest behavior that I witnessed has left me with a disgusting taste in my mouth. Seriously, to all those Italians you there who make a living by manipulating, mistreating, or taking advantage of tourists, your grandparents didn't overthrow Mussolini just so you could swindle innocent girls. Your grandparents would be ashamed and you should be too.
Trevi Fountain
Palatine Hill
Colosseum
Honestly, never got the name
Spanish Streps
Vatican
Basilica of St. Peter
Palm Sunday Mass at the Vatican
Colosseum of Pompeii